'Being part of a National Park is very special. The North York Moors National Park logo – the well-known Old Ralph's Cross – provides a strong identity for this beautiful area. The logo promotes the location, provides a sense of place, and is a strong brand which is recognised nationally' (North York Moors National Park Authority, 2019)
As part of the North York Moors Tourism Network we became eligible to apply for a strap line logo from the North York Moors National Park! To do this, we had to submit a proposal of how we will satisfy the requirements.
'The North York Moors National Park logo provides a strong and consistent identity for the promotion of this area as a visitor destination' –and we are pleased that we have secured the privilege to use the 'Exploring the North York Moors' logo! Sounds easy right!
However, it's what we actually do, day-to-day things that we do which allows us to display the logo. And, we are really enthused that we do actually explore the National Park, its true distinctiveness and special qualities! Over the last 12 months we have supervised Duke of Edinburgh expeditions, run NNAS navigation training for undergraduate students, offered Leave No Trace workshops, led Dark Skies walks and walked sections of the Cleveland Way!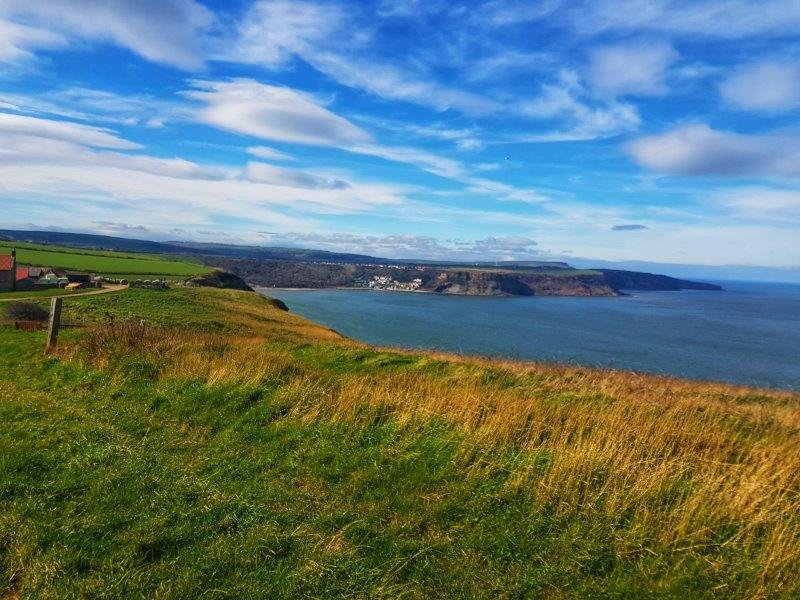 Let's face it- the North York Moors National Park is fantastic! The vastness, the ruggedness, the remoteness and wildness. It has sweeping dales, high moorland, craggy edges, towering sea cliffs and expansive forests. There's large towns, small villages. You can walk, cycle, ride, soar or simply just sit! You can photograph, gaze, paint, watch, feel, hear and taste! It truly is a special and distinctive place. We already explore it, but being recognised as exploring the National Park has motivated us to explore it more- in different ways and with even more people! We have already earned the Walking Friendly status (read our blog post here), and confirmation that we are now both Dark Skies and Nature Friendly has just come through (more information on these shortly!).
Keep exploring. Even if you simply visit Helmsley with your family for a scone, Hutton-Le-Hole for an ice cream- or a short walk into Farndale to see the daffodils- there's things to see and do, with the family that are just stones throw from Teesside.
Have a look at our upcoming events on the website as well as the events on our Facebook page, as well as other social media! See you soon, Morgan.